Carlos del Junco Saturday, April 1, 2023 at 7:30 PM MDT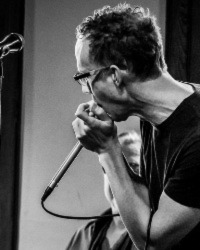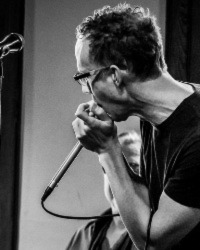 You've selected
Saturday, April 1, 2023 at 7:30 PM MDT
×
Playing a ten hole diatonic harmonica, Carlos has developed the unique ability to play chromatically by using a recently developed "overblow" technique taught to him by jazz virtuoso Howard Levy. Overall, this approach to the diatonic harmonica, although much more difficult to achieve, is in many ways more expressive and communicative than the mechanized tone produced by the chromatic harmonica. Carlos is one of the few pioneers of this overblow method, bringing musical credibility to what has still been considered by many in the music industry - a fringe folk instrument. The sophisticated sound produced by del Junco is both soulful and sensitive while never forgetting the rawness inherent in blues music.
Venue
Festival Place Cafe
100 Festival Way
Sherwood Park AB T8A 5T2
×
This is a general admission performance - the seats are on a first come, first serve basis when you arrive at the venue.
Doors open 1/2 hour prior to start of performance.